What is Nisa-Nashim?
Nisa–Nashim is a national network which brings together Jewish and Muslim women to inspire and lead social change. We create positive experiences for, and understanding about, women from different backgrounds – particularly Jews and Muslims.
Local Groups
Since its inception, Nisa-Nashim has established 24 groups of women across the UK, each co-chaired by a Jewish and Muslim woman, 90% of whom we introduce to one another. Each group is committed to building bridges and to helping tackle the local and broader issues of today. Groups are based on location and/or special interest, with an average of 30 members. As a starting point many groups deliver social action projects whilst building their personal friendships, and continuing their shared leadership journeys.
How we support our groups
We focus on similarities rather than differences – indeed both communities share the challenges of historical immigration, weaknesses in women's empowerment, prejudice from outside, and minority status.
Nisa-Nashim provides monthly programming platforms, and we support the Muslim/Jewish co-chair team in each group. Events have included Iftars at Ramadan, Rosh Hashana celebrations, visits to Mosques and Synagogues, and days of social action, moving on, now, to issues of Antisemitism and anti-Muslim Hatred.
A world in which people trust and respect one another for their differences as well as their similarities, particularly in the field of gender and faith where prejudice, Antisemitism and Islamophobia have no place.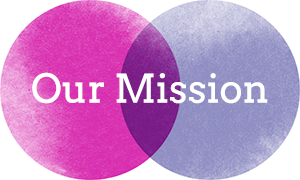 Our mission is to lead the way in creating positive experiences, andunderstanding about people from different backgrounds, particularly Jews and Muslims, using women as our powerful start point.
To change the tone of the conversation, so that instead of swiftly polarising against each other, people instead learn to celebrate difference and increase trust and cooperation between the Jewish and Muslim communities, and beyond
To foster leadership skills and feelings of empowerment in women, and to shift leadership culture in the two communities to embrace women's contribution
To deepen inter-community integration by seeding meaningful connections between people who might not otherwise meet
To engage with policymakers on issues that affect women and faith-based communities