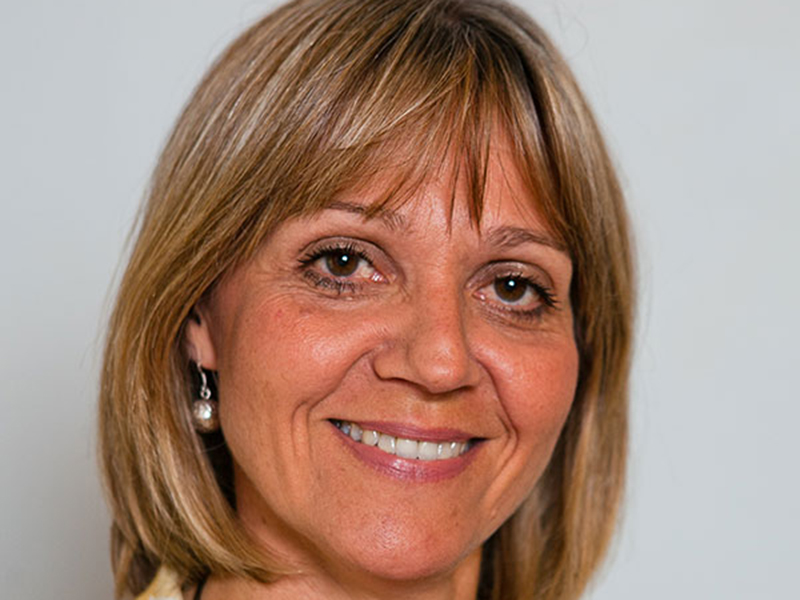 Laura Marks OBE – Co-Founder & President
After a career in the commercial world Laura set up Mitzvah Day in 2008. Mitzvah Day is committed to bringing people together through social action and is now running in 20 countries.
Elected Senior Vice President of the Board of Deputies of British Jews from 2012-2015, Laura used this time to establish Women in Jewish Leadership to bring more women into leadership roles. As Vice Chair of the Holocaust Memorial Day Trust Laura brings people together to focus on shared issues of genocide, hatred and its prevention.
Laura's two passions of equality and inclusion and of interfaith relationships come together in Nisa-Nashim.
Anna Hussain – Group Liaison Manager
Anna is Nisa-Nashim's Group Liaison Manager. She explains her role at Nisa-Nashim saying  'It feels like I had been waiting all my life for an opportunity such as this'.
She was raised as an Orthodox Jew and converted to Islam about 14 years ago. She has four children aged between 9 and 26 and she is a qualified primary school teacher. She truly is both 'Nisa' and 'Nashim' and her passion to bring women of both faiths together is mirrored only by her passion to bring her own Jewish and Muslim heart together in peace.
She takes care of all aspects relating to the Nisa-Nashim groups, their monitoring and their development.
Lindy Diamond – Operations Manager
Lindy is Operations Manager at Nisa-Nashim. She takes care of all the technical and administrative bits of the organisation, as well as events, marketing and fundraising.
She immigrated to the UK in 2021 with her husband, three young daughters, and their cat and dog – from Cape Town, South Africa, where she had been editor of the Cape Jewish Chronicle.
Before that she worked for the Jewish Board of Deputies and as a fundraising administrator for the local Jewish community school.
After over a decade working in the Cape Town Jewish community's third sector, Lindy is very excited to bring her skills and enthusiasm to an interfaith space as special as Nisa Nashim.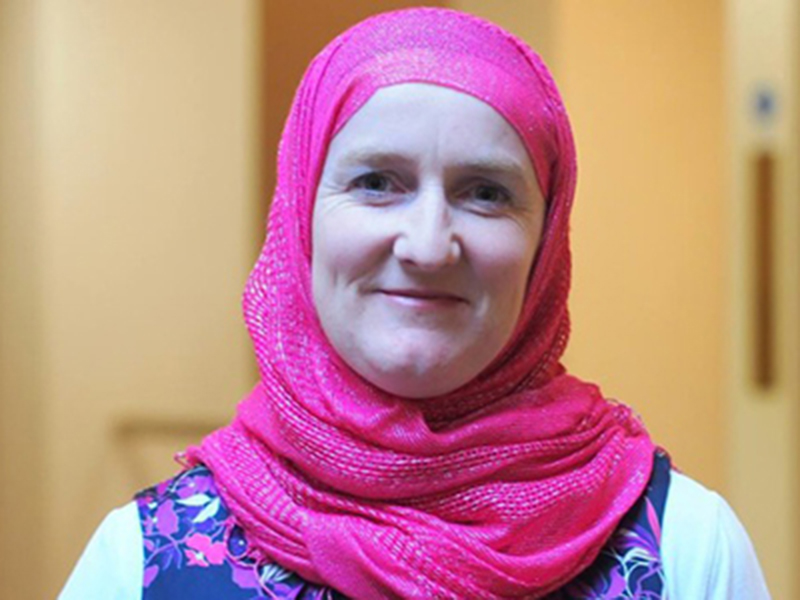 Julie  Siddiqi – Co-founder
Julie was the Executive Director of the Islamic Society of Britain from 2010-2014 and was pivotal in peace initiatives following the murder of Lee Rigby in Woolwich. She has spoken on many major news programmes including Radio 4 and Newsnight, at the Christian festival, Greenbelt and the Jewish festival, Limmud, and at receptions hosted by the British Armed Forces. She was previously a member of the Government's National Muslim Women's Advisory Group, a mentor for the Prince of Wales Charity, Mosaic and is Patron for Jewish and Muslim theatre group, MUJU.
Julie is an alumni of the Cambridge Coexist Leadership Programme 2013 and the Women in Leadership, from Windsor Leadership 2015. Julie is Founder and Director of Sadaqa Day, a one day Muslim-led focus on social action, which was launched in March 2015. Julie converted to Islam in March 1995 and is happily married with four children.
Denise Joseph – Trustee
Denise Joseph is a Chartered Accountant with over 35 years' experience of working in the public, private and charity sectors; she has worked extensively with charities and social enterprises since 2004, including six years as the Fundraising and Finance Director of Mango, a UK based international non-governmental organisation (NGO) working to strengthen financial management and accountability of humanitarian relief and development organisations around the world. Since 2011, Denise has managed two family businesses. She is a trustee of a number of UK charities including Resource for London, OneVoice Europe and JW3 Trust and has served on the finance committees of Trust for London and World Jewish Relief.
Miriam Gitlin – Trustee
Miriam Gitlin became a trustee of Nisa Nashim in 2018 having been involved previously with inter-faith dialogue groups. Active in her synagogue community Miriam also sat as a trustee on the board of the JMC – a general counselling and mental health charity. A lawyer of some 30 years' experience Miriam now works in her own firm, PGB Gitlin Baker, dealing with commercial litigation.