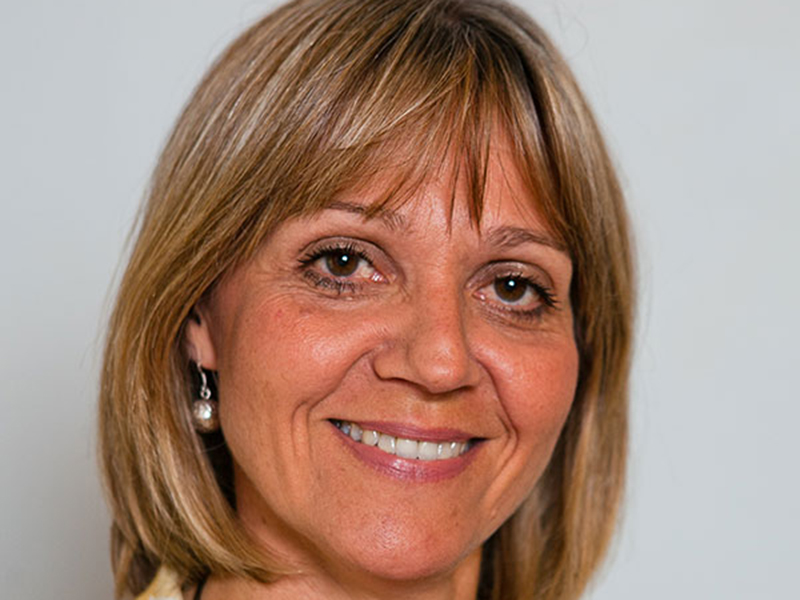 Laura Marks OBE – Co-Founder & Acting CEO
Laura co-founded Nisa-Nashim on her journey to help strengthen bonds between communities and build social cohesion.
After a career in advertising and marketing Laura moved into the Third Sector, where she founded Mitzvah Day in 2008. She is also Chair of the Holocaust Memorial Day Trust, and through all the organisations she is involved in, finds ways to combat barriers to cohesion.
Laura brings people together across the nation to focus on the shared challenges of inclusion, tolerance and the reduction of hatred based on identity. Her interest in women was formalised when she chaired a commission on Women in Jewish leadership in 2011.
Her two passions of equality and inclusion, and of interfaith relationships come together in the wonderful women who make up Nisa-Nashim.
Anna Hussain – Group Liaison Manager
Anna is Nisa-Nashim's Group Liaison Manager. She explains her role at Nisa-Nashim saying  'It feels like I had been waiting all my life for an opportunity such as this'.
She was raised as an Orthodox Jew and converted to Islam about 14 years ago. She has four children aged between 9 and 26 and she is a qualified primary school teacher. She truly is both 'Nisa' and 'Nashim' and her passion to bring women of both faiths together is mirrored only by her passion to bring her own Jewish and Muslim heart together in peace.
She takes care of all aspects relating to the Nisa-Nashim groups, their monitoring and their development.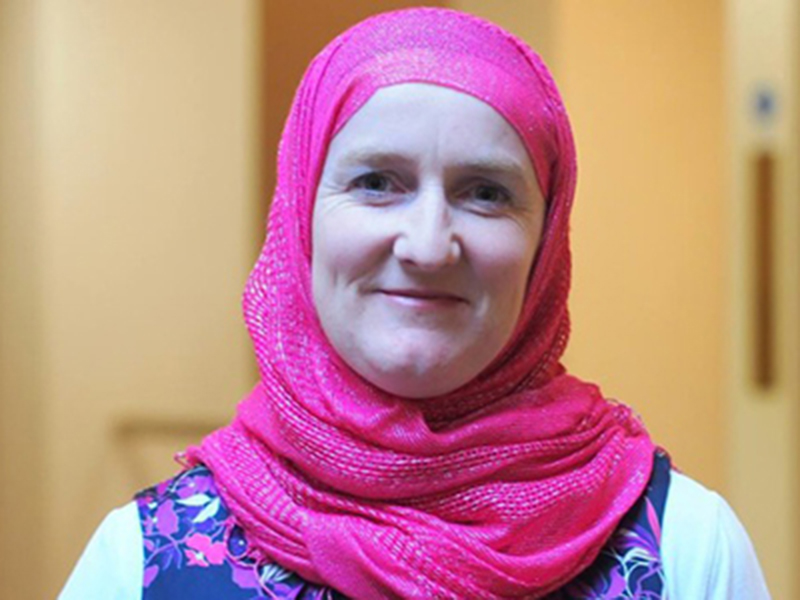 Julie  Siddiqi – Co-founder
Julie was the Executive Director of the Islamic Society of Britain from 2010-2014 and was pivotal in peace initiatives following the murder of Lee Rigby in Woolwich. She has spoken on many major news programmes including Radio 4 and Newsnight, at the Christian festival, Greenbelt and the Jewish festival, Limmud, and at receptions hosted by the British Armed Forces. She was previously a member of the Government's National Muslim Women's Advisory Group, a mentor for the Prince of Wales Charity, Mosaic and is Patron for Jewish and Muslim theatre group, MUJU.
Julie is an alumni of the Cambridge Coexist Leadership Programme 2013 and the Women in Leadership, from Windsor Leadership 2015. Julie is Founder and Director of Sadaqa Day, a one day Muslim-led focus on social action, which was launched in March 2015. Julie converted to Islam in March 1995 and is happily married with four children.
Hifsa Haroon Iqbal – Chair of Trustees
Hifsa has been a trustee of Nisa-Nashim since 2018 and is currently a Civil Servant with the Department for Education. She previously worked at Staffordshire University, where she completed her Masters in Philosophy. She is a well-known figure regionally and nationally and uses her position to raise awareness of inequalities, the plight of marginalised and vulnerable communities as well as tackling radicalisation and counter-terrorism.
As well as her day job, she is an avid blogger, has published articles in the national media and has a number of academic publications. In 2011, Hifsa was appointed a Deputy Lieutenant of Staffordshire and received an MBE in Her Majesty's New Year's Honours List for services to community cohesion. She has worked on inter-faith relations and social justice issues for over 20 years and more recently was the recipient of an OBE in Her Majesty's  Jubilee Honours List for services to social cohesion. Hifsa is on the board of Keele University and a governor at the Westminster Academy. She is married with two sons, a daughter, two daughters-in-law and two grandchildren.
Denise Joseph – Trustee
Denise Joseph is a Chartered Accountant with over 35 years' experience of working in the public, private and charity sectors; she has worked extensively with charities and social enterprises since 2004, including six years as the Fundraising and Finance Director of Mango, a UK based international non-governmental organisation (NGO) working to strengthen financial management and accountability of humanitarian relief and development organisations around the world. Since 2011, Denise has managed two family businesses. She is a trustee of a number of UK charities including Resource for London, OneVoice Europe and JW3 Trust and has served on the finance committees of Trust for London and World Jewish Relief.
Ahmereen Reza OBE – Trustee
Ahmereen qualified as an architect in New York, her consulting practice is based on her graduate work from MIT in developing tools for housing and social mobility for the urban poor. Ahmereen was awarded an OBE in 2020 in recognition of her 14 years of work at DIL UK, interfaith work and for public and political services. In March 2017, she was selected to be the Conservative Parliamentary Candidate for Hodge Hill- Birmingham and the GLA London wide List candidate in 2021. At present, Ahmereen is a trustee of Nisa-Nashim, Vice Chair of Conservative Friends of Pakistan, Conservative Policy Forum-Area Leadership Champion, CWO-Diversity Officer and 50:50 Parliament – Conservative BiteSize coordinator.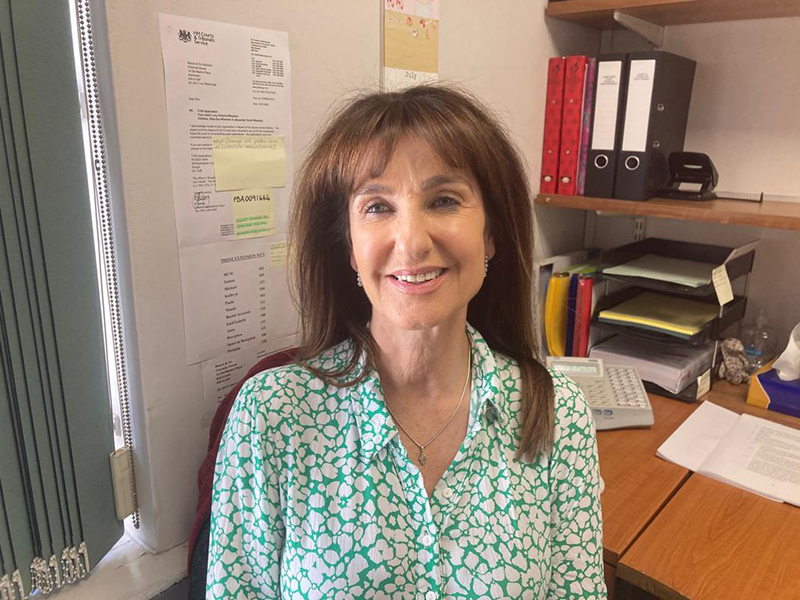 Joanne Feldman – Trustee
Since qualifying as a Solicitor over 30 years ago Joanne has worked tirelessly to support and help people involved in conflict. She qualified as a Family Mediator in 2008.
Her passion for developing positive interactions between all humans led to her joining an interfaith group as a representative of her local Jewish community and when Nisa-Nashim was launched in 2015 she was asked to be the first co-chair for South Manchester. Her journey so far has proved to be extremely challenging, but enormously rewarding. Joanne regards herself fortunate to have been given such a unique opportunity to work with other like-minded brave females to create bridges between the Jewish and Muslim faith groups and breakdown barriers that have historically led to conflict between them.
She sincerely hopes that her legal training and mediation skills together with her northern charm will help her to meet the challenges of her role as trustee of this inspirational group of women.
Nahim Ruhi-Khan – Trustee
Nahim brings to Nisa-Nashim a wealth of experience of strategic leadership in local government, social housing and the NHS.
She is an experienced commissioner and commercial contract manager, and has delivered multiple complex housing investment programmes including affordable housing, major refurbishment and environmental improvements.
Most recently, in her role as Head of Strategy and Investment at Leeds City Council Nahim has delivered award winning renewable energy projects, increasing the supply of affordable warmth, supporting decarbonisation and the climate emergency agenda.
Nahim is a skilled executive coach and has been a member of the Leeds Nisa-Nashim group from 2019 and the Muslim co-chair since 2020.
I am very excited to join the Nisa-Nashim board of trustees. I am deeply committed to making a meaningful and positive impact in the interfaith space and specifically to contributing my skills to further the existing and groundbreaking work of Nisa Nashim.