Meet, interact & share
Nisa-Nashim supports and nurtures the grassroots development of safe, inclusive groups of women across the country to meet, interact and share positive experiences. In addition, we have groups focussed around a specific area of interest, like book club groups, a teachers group, a lawyers group and many others.
Our groups are co-chaired by a Muslim and a Jewish woman. If you would like know more about joining a group or helping set up a small group in your area (or area of interest) please contact us.
Alternatively you might simply wish initially to join Nisa-Nashim, come to our central events and be part of our 'sisterhood' in which case sign up for our newsletters or become a member.
Book Club London
Jewish Co-Chair: Madeline Fresko-Brown
Muslim Co-Chair: Saida Labraymi
Book Club West Midlands
Jewish Co-Chair: Karen Skinazi
Muslim Co-Chair: Abda Khan
Bushey
Jewish Co-Chair: Alison Rosen
Muslim Co-Chair: Hajra Rahim
Coventry
Jewish Co-Chair: Ros Johnson, Laura Jenkins
Muslim Co-Chair: Fatima Mangera
Dosti NW London
Jewish Co-Chair: Shirley Marks
Muslim Co-Chair: Fahmida Rasheed
Edgeware
Jewish Co-Chair: Dr Lindsay Simmonds
Muslim Co-Chair: Ameena Gareeboo
Glasgow
Jewish Co-Chair: Edna Sawdayee
Muslim Co-Chair: Sarah Alam
Golders Green
Jewish Co-Chair: Rebecca Schischa
Muslim Co-Chair: Sahar Zahid, Shazia Bhatti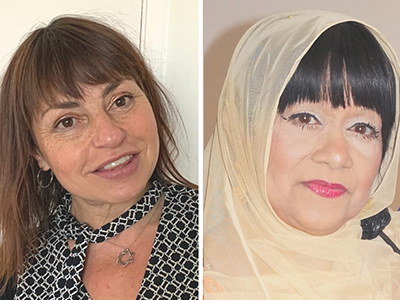 Haringey
Jewish Co-Chair: Ruth Jampel
Muslim Co-Chair: Bibi Khan MBE
Queen's Park
Jewish Co-Chair: Karen Maxwell
Muslim Co-Chair: Liz Arif-Fear
North East England
Jewish Co-Chair: Caroline Boobis
Muslim Co-Chair: Shahda Khan
North Finchley
Jewish Co-Chair: Tamara Joseph
Muslim Co-Chair:
North Manchester
Jewish Co-Chair:
Muslim Co-Chair: Samia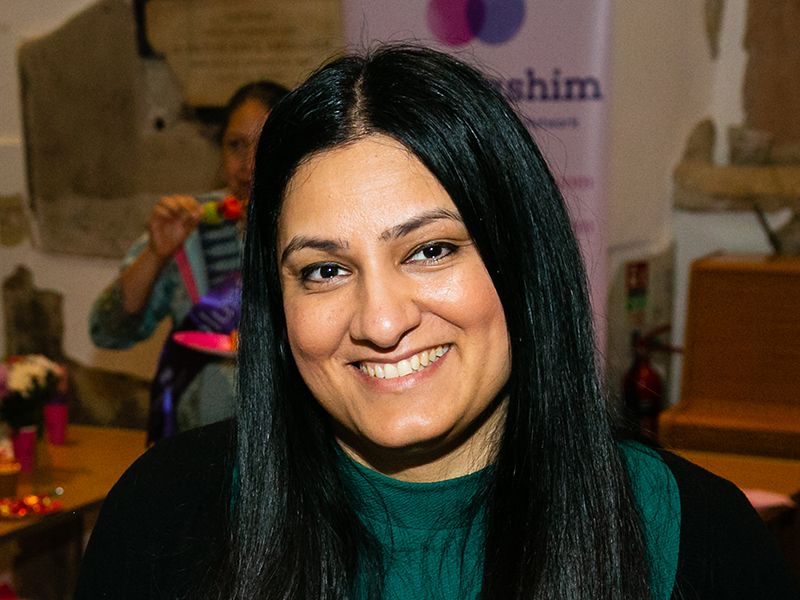 Nottingham
Jewish Co-Chair:
Muslim Co-Chair: Sana T, Farha Choudray
Online Essence Group
Jewish Co-Chair: George Halfin
Muslim Co-Chair: Farah Halabi
Peterborough
Jewish Co-Chair: Di Nicholas
Muslim Co-Chair: Sameena Aziz
Playground Group
Jewish Co-Chair: Maxine Altman
Muslim Co-Chair: Imane Bouzir
Besties on the Beat
Jewish Co-Chair: Aviv Glaser
Muslim Co-Chair: Kanar Talabani
Sisters-in-law
Jewish Co-Chair: Elissa Dacosta-Waldman
Muslim Co-Chair: Ruba Huleilhel
South Manchester
Jewish Co-Chair: Joanne Feldman
Muslim Co-Chair: Yasmin Gill
South West London
Jewish Co-Chair: Adele Hetherington
Muslim Co-Chair: Fareeda Bader
Southgate
Jewish Co-Chair: Diane Greenberg
Muslim Co-Chair: Anna Hussain
Teachers
Jewish Co-Chair: Lenna Rosenberg, Doreen Samuels
Muslim Co-Chair: Rukhsana Yaqoob, Sameena Riaz
Wessex
Jewish Co-Chair: Lynda Ford-Horne
Muslim Co-Chair: Hafsa Badat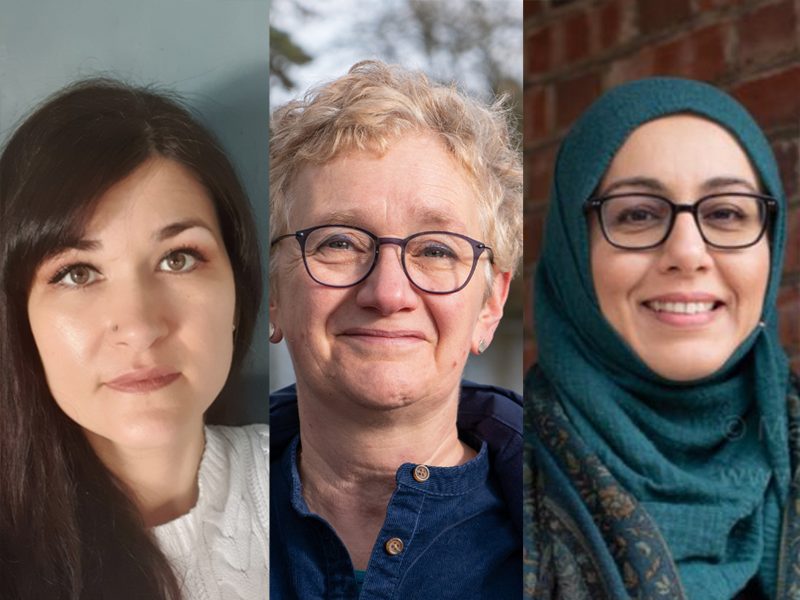 West Midlands
Jewish Co-Chair: Aviv Glaser, Mandy Ross
Muslim Co-Chair: Salma Hamid